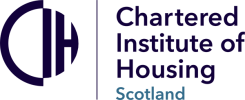 The Chartered Institute of Housing Scotland welcomes you to the
Housing Rights

website
The Housing Rights website aims to give recent arrivals and housing advisers up-to-date information about entitlements to housing, based on people's immigration status. Please click the links below to go to the pages for New Arrivals or Housing Advisers in Scotland, or click for pages on England and Wales.
Latest News
'Brexit' and its effects on migrants' rights
Brexit will bring massive changes in immigration rules. The housing rights website will be updated as they happen. Check our Brexit and housing rights page to keep up-to-date and to find helpful guidance.
Latest news on other issues
From December 2017, there is a new system of private sector tenancies in Scotland. For this and other latest news items, see our What's new page.